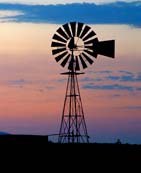 Richardson Well Drilling Co. is a family owned
business established in 1939.

We have a complete office staff and can offer
the services you deserve... not only to drill
a well, install the pump, and collect samples...
but to also get the test results, water well
reports, and any other important information
expeditiously to you, the Health Dept, Finance
Co., or wherever required.

We are members of the Washington State Ground Water Association and the National Ground Water Association. Our drillers are licensed with the Department of Ecology and receive continuing education on drilling techniques, local geology, groundwater and related subjects. Utilizing the newest and most modern drill rigs available we can drill most domestic water wells in an average of one day. Our Dual Rotary Drill rigs have the ability to tackle any kind of formation the Northwest has to offer... Big boulders, solid rock, shales, sandstone, gravels, cobbles, and sands are no problem. We can handle it all!
We provide unparalleled service drilling domestic and irrigation water wells for the local community in Pierce, King, Thurston, Mason, Lewis, Kitsap, Snohomish, and Kittitas counties of Washington.